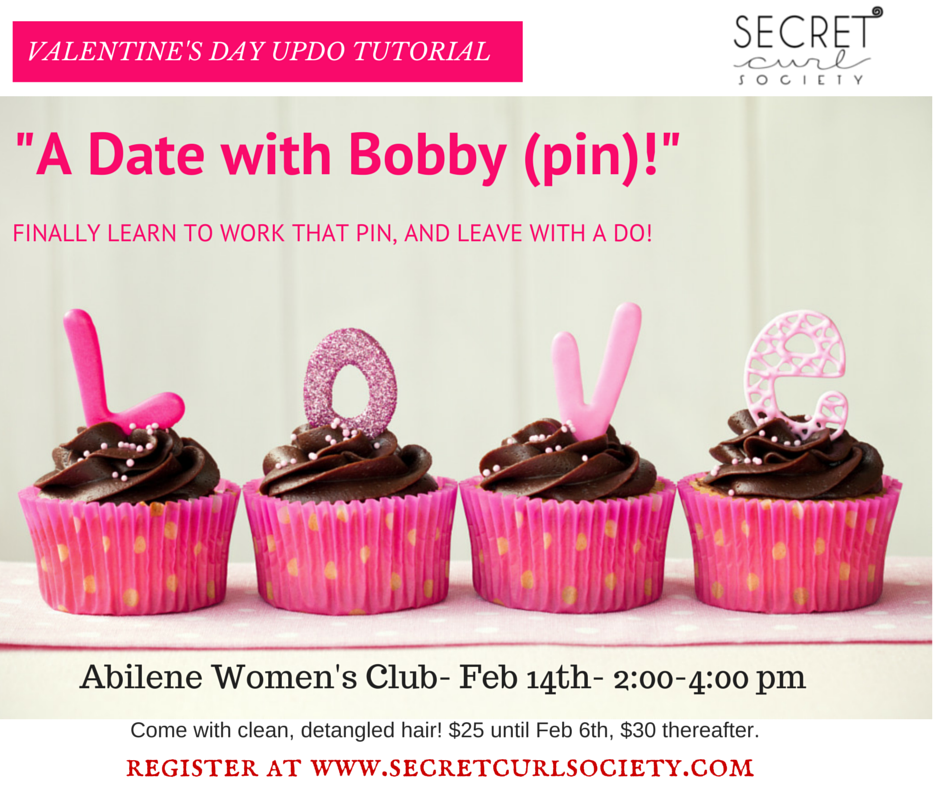 The Ultimate Valentines Day How-To UPDO just for you!
You will finally learn how to work a bobby pin, are you ready for that freedom? Here is all you need to know to prepare:
1. Bring a Ready to learn attitude, YOU CAN DO THIS!
2. Bring your favorite smoothing brush
3. Bring clean, detangled hair for easy manipulation.
4. Kinky curlies could opt to come with Blown Dry Hair or Stretched Hair.  To Stretch your hair after cleansing and conditioning, braid in large plaits after combing through each section.  Let Dry.  All other hair types can come with your hair in it's natural texture or throw a few curls in it, its VALENTINE'S DAY for Heaven sakes!
5. Be ready to surrender to the education.   I have experience with all hair types including straight, wavy,curly or kinky hair of all ethnicities.  With your vision and my experience,  We can make this work!!!
Call (325)733-8394 for questions or email secretcurlsociety@yahoo.com
Seating is Limited, Follow the link to book your spot.
https://eventful.com/abilene/events/date-bobbypin-/E0-001-080081899-0
Know someone without a ticket?  She can win one! Here's the rules:
– Post a Photo of you on our Facebook Page @SecretCurlSociety
– Explain why you want to be a part of "A Date with Bobby-Pin." TAG WITH #SECRETCURLSOCIETY
– Oh, AND Like us on Facebook AND Instagram of course and if you want one extra product with your win, FOLLOW THE BLOG TOO!
@JamiliahDailys Example: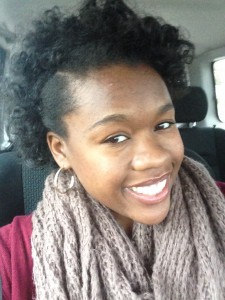 Example: " I would loooove to come learn because…"
Let's GO!