Dinner with the CURLS – Abilene, TX
Dinner with the CURLS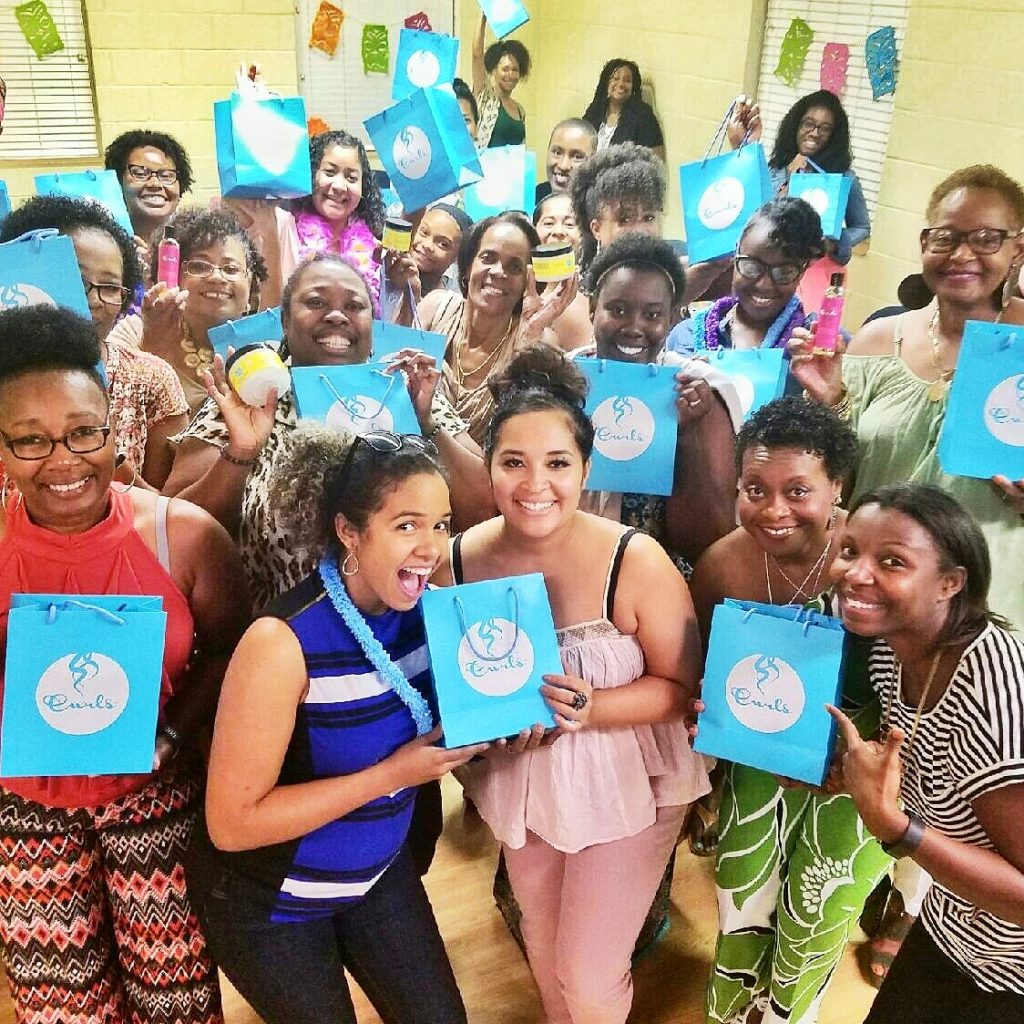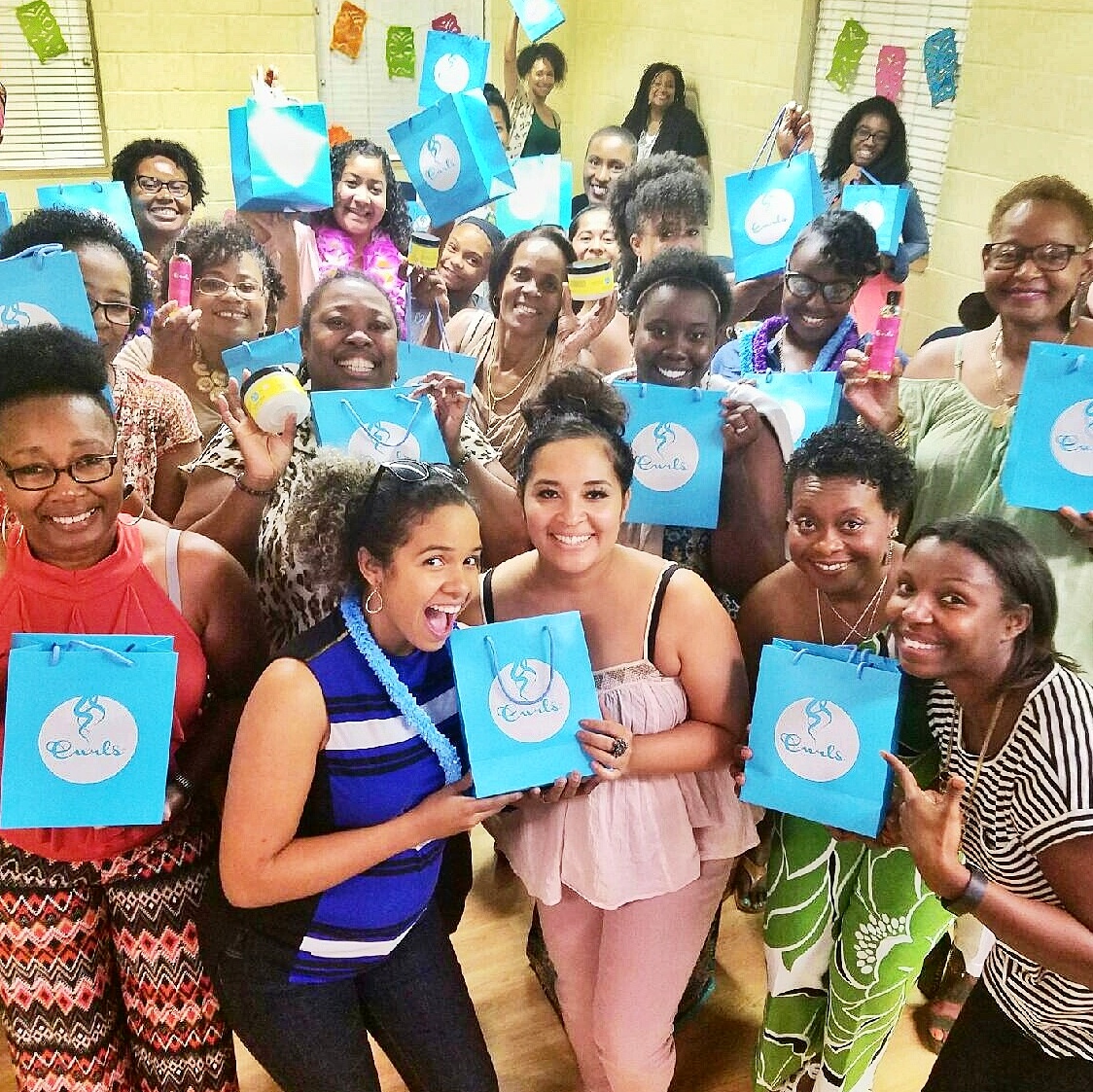 Soooo much fun in the little city of Abilene, TX thanks to @frizzfreecurls!  This night was filled with small town CURListas doing BIIIIG things!  Starting with a cocktail hour with Watermelon Sandias in the courtyard of the Alliance for Women and Children.
The Event
Here the ladies engaged in a get-to-know you, "Curly Compliments Game." Followed by a fully catered meal by Bahamian Chef D'Angelo Sands.  The menu consisted of Curry Chicken, Jerk Chicken, Island Macaroni and Cheese, Peas N Rice, White Rice and Island Cole Slaw.
The Hair
Then, hair demos were performed by Janelle Sands @Secretcurlsociety, CURLS Educator, featuring the trendy "Biggie Smalls Braids," and a LOC Method tutorial utilizing the Blueberry Bliss Curl Collection for the best in curly hair products.  The very hot topic was HOT indeed and involved learning hot to effectively moisturize different curl types and how to effectively succeed using the LOC method and LCO methods.  This was a SERIOUS conversation amongst these Texas CURListas.  Maybe the weather…??? I don't know, but at the end of the segment all women had a plan and were armed with a high quality product arsenal to attack any potential curl threats that occur.  Guests left with the Blueberry Bliss Reparative Leave in Conditioner, Blueberry Bliss Twist N Shout Cream, Blueberry Bliss Curl Control Paste and the Blissful Lengths Hair Growth Oil.  Get yours at www.curls.biz.
Special Thanks to CURLS
 This event could NOT have been possible if it were not for CURLS!  The full-size and sample products they offered were EVERYTHING needed for healthy hair with flawless style! 
Enjoy these pics!